Experience the difference of our local flowers
Our flowers are different from the commercial floral trade because they are cut within days of your purchase and not flown in from overseas. This allows us to grow and sell unique blooms that otherwise would not last or travel well right here on the Western Slope.
We also focus on sustainable and organic farming practices and believe that feeding the land year after year is not only the right thing to do but will also yield the best flowers for you to bring into your home or office.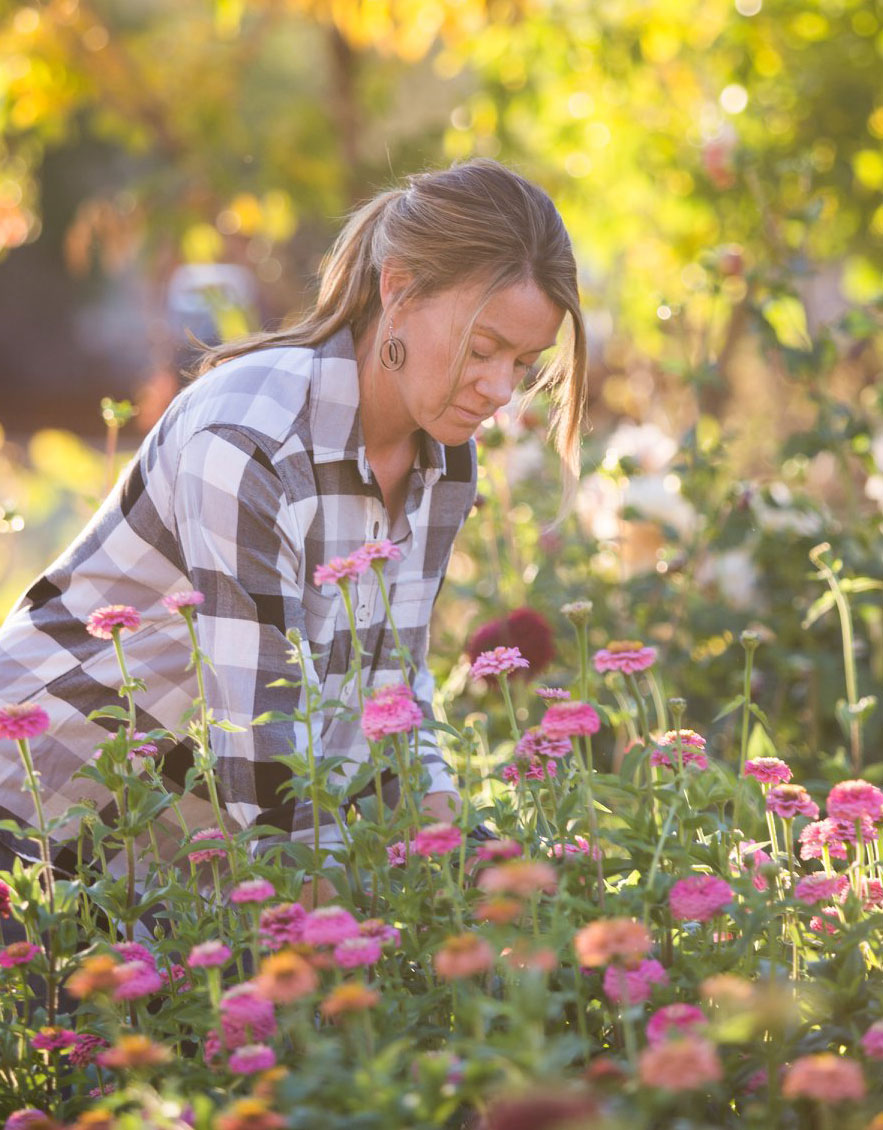 The face behind the flowers
Growing up with parents who shared with me their love of plants and gardening instilled in me a deep connection to the natural world. Using gardening as a therapeutic way to unwind from the demands of school, work and eventually young children gave me peace of mind all the while offering gorgeous blooms and delicious produce I could offer to family and friends.
Eventually I realized I could grow enough quality flowers to offer to my community and that's when Alpenglow Growers was born. Living and growing flowers here on the Western Slope of Colorado is breathtaking with the views of the surrounding mountains and plateaus. I am in paradise with my children running around with the chickens and my husband helping me harvest flowers on late summer evenings.
I love surprising people with varieties of flowers they have never seen before, haven't seen since their childhood or the reaction from a friend when they see how fresh and long lasting their sunflowers are. It is a complete joy to bring our local flowers to the Western Slope.