Who do we supply?
We supply florists and individuals looking for fresh cut flowers in Crested Butte, Delta, Grand Junction, Gunnison, Montrose, Olathe, Ouray, Ridgway, and Telluride.
We currently are growing amaranth, asters, Black-eyed Susans, celosia, daucus, daffodils, dahlias, delphiniums, dusty miller, echinacea, feverfew, larkspur, lisianthus, matricaria, ranunculus, scabiosa, snap dragons, stock, sunflowers, zinnias flowering branches and various lush greenery.
What makes our flowers special?
Long-lasting blooms freshly picked straight from the farm
Organically grown – no pesticides or chemicals used
Unique flowers you won't find from online wholesalers

Experience the difference of our local flowers
Our flowers are different from the commercial floral trade because they are cut within days of your purchase and not flown in from overseas. This allows us to grow and sell unique blooms that otherwise would not last or travel well right here on the Western Slope.
We also focus on sustainable and organic farming practices and believe that feeding the land year after year is not only the right thing to do but will also yield the best flowers for you to bring into your home or office.
Contact us for a quote today!
Call Cynthia at 970-209-5774 or fill out the form below and we will get back to you within 24 hours.
Stay in the loop
Receive exclusive sales & specials, updates on bouquet subscription availability and more.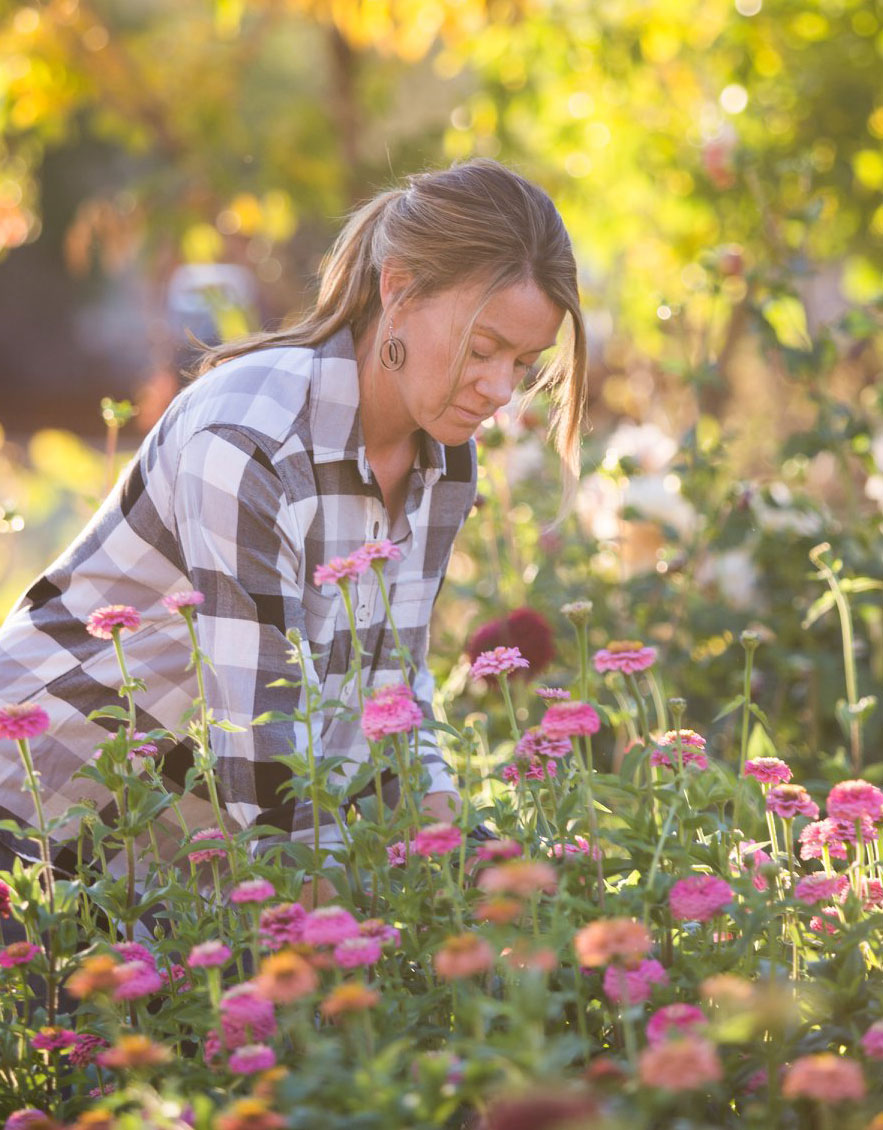 Welcome To Our Flower Farm
Hi! I'm Cynthia Alvarez and I have been gardening flowers and vegetable my whole life and started growing and designing FLORIST GRADE cut flowers for the past 7 years as a business.   My three boys and I live and 
work
 here at our small homestead in Montrose, CO where we have panaramic views of the San Juan 
Mountain Range and Uncompahgre Plateau. 
 Here, we grow and design our flowers for weddings, wreaths, bouquet subscriptions and other special orders.  
My parents shared with me their love of plants and gardening and so have instilled in me a deep connection to the natural world and I in turn want to do the same with my three sons.  My 
oldest
 can be found working with me on weddings and has become my right right hand man for set up.  My two youngest sons both love making wrapped bouquets and probably love placing the stickers on the bouquet sleeves the most!
Living and growing flowers here on the Western Slope of Colorado is especially breathtaking as the sun sets creating an alpenglow on the mountains.  I aim to farm the land sustainably and look forward to sharing the alpenglow views with folks at workshops and small on farm events.
I love surprising people with varieties of flowers they have never seen before, haven't seen since their childhood or the reaction from a friend when they see how fresh and long lasting their sunflowers are. It is a complete joy to bring our local flowers and floral design to the Western Slope.
Subscribe for upcoming farm events and all the latest information on workshops, holiday wreath sales and bouquet subscriptions